The world's most relished Basmati rice is cultivated in the foothills of Himalayas. Soil and climate of the region account for the unique aroma, taste and texture of basmati rice. The word 'Basmati' comes from the Hindi language, meaning 'Queen of Fragrance'. Basmati has a fine aromatic flavour with long and slender grains.
Its perfumed, nutlike flavour and aroma can be attributed to the fact that the grain is aged, to decrease its moisture content. When cooked, it swells only lengthwise, thereby resulting in long slender grains that are dry, separate and fluffy.
Basmati is considered as the world's best rice with following attributes:
gluten free, low in fat, contains all eight essential amino acids, folic acid, very low in Sodium, no cholesterol, non – allergic, rich in complex Carbohydrates.
TAJ Foods proudly presents our Supreme Sella Basmati Rice which is nourished and watered by snow fed rivers of the HIMALAYAS. This class of Basmati rice is distinguished by the extra-long grain with smooth texture and firmness. The grain is extra white and shines pearly white. What delights you the most is elongation of the grain after cooking.
TAJ Supreme Sella Basmati Rice adds nourishment to every dish and makes each meal a Royal feast.
TAJ Premier is the hybrid variety of Basmati Rice that possess 100% purity, long grain, aromatic fragrance and non-sticky after cooking.
Known for its reputation of being world's lightest and Healthiest rice and easy digestive attributes, Our Premier Brand will satisfy the urge of the pickiest eaters!
To bring to you consistent and excellent taste, experienced professionals oversee the cultivation, ensure consistent seed quality and apply various protection techniques to the crop. On cooking, each grain of Premier Basmati Rice elongates to three times of its uncooked size and tends to separate, adding a royal touch to every meal.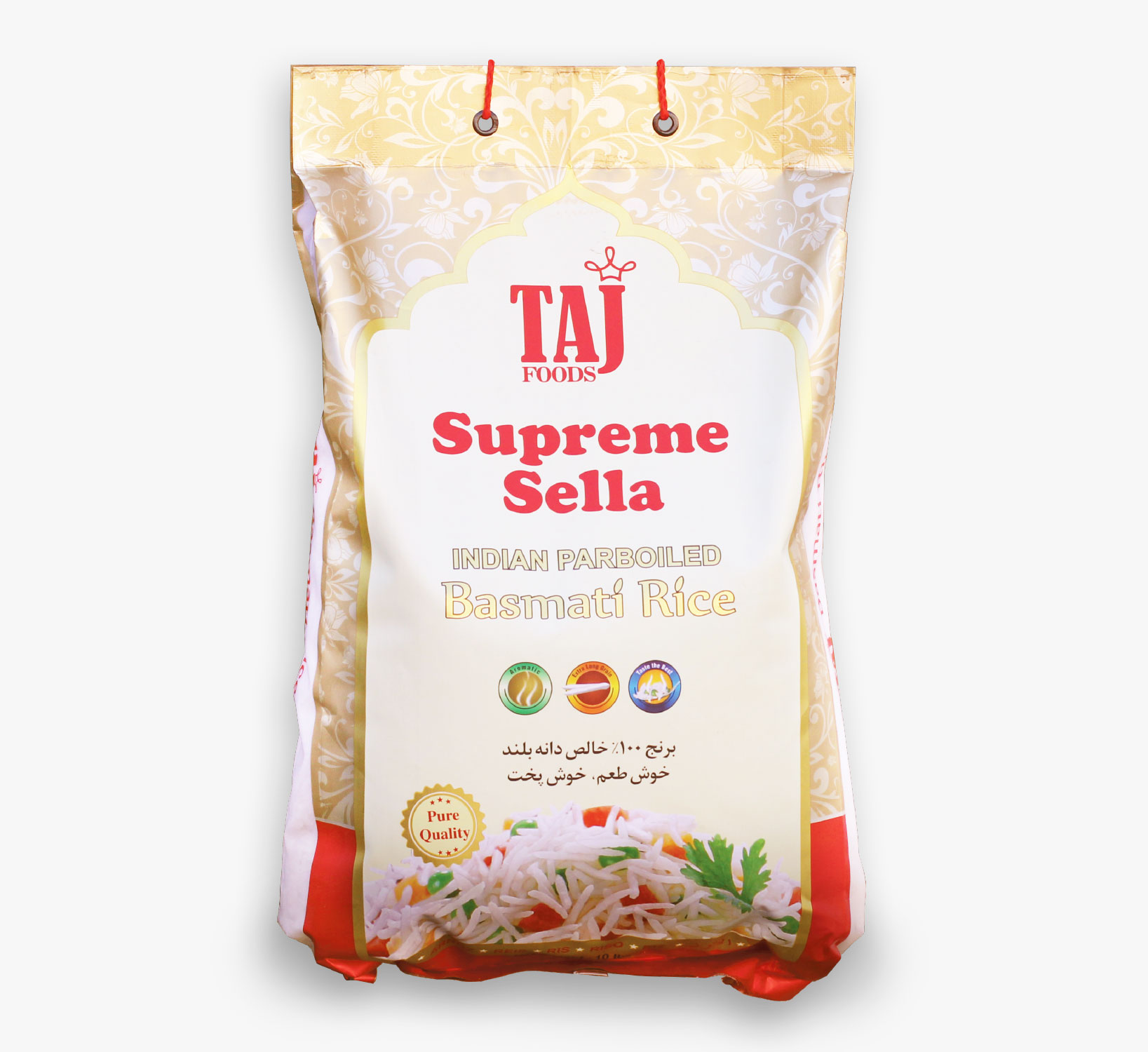 Supreme Sella Basmati Rice
4.5 kg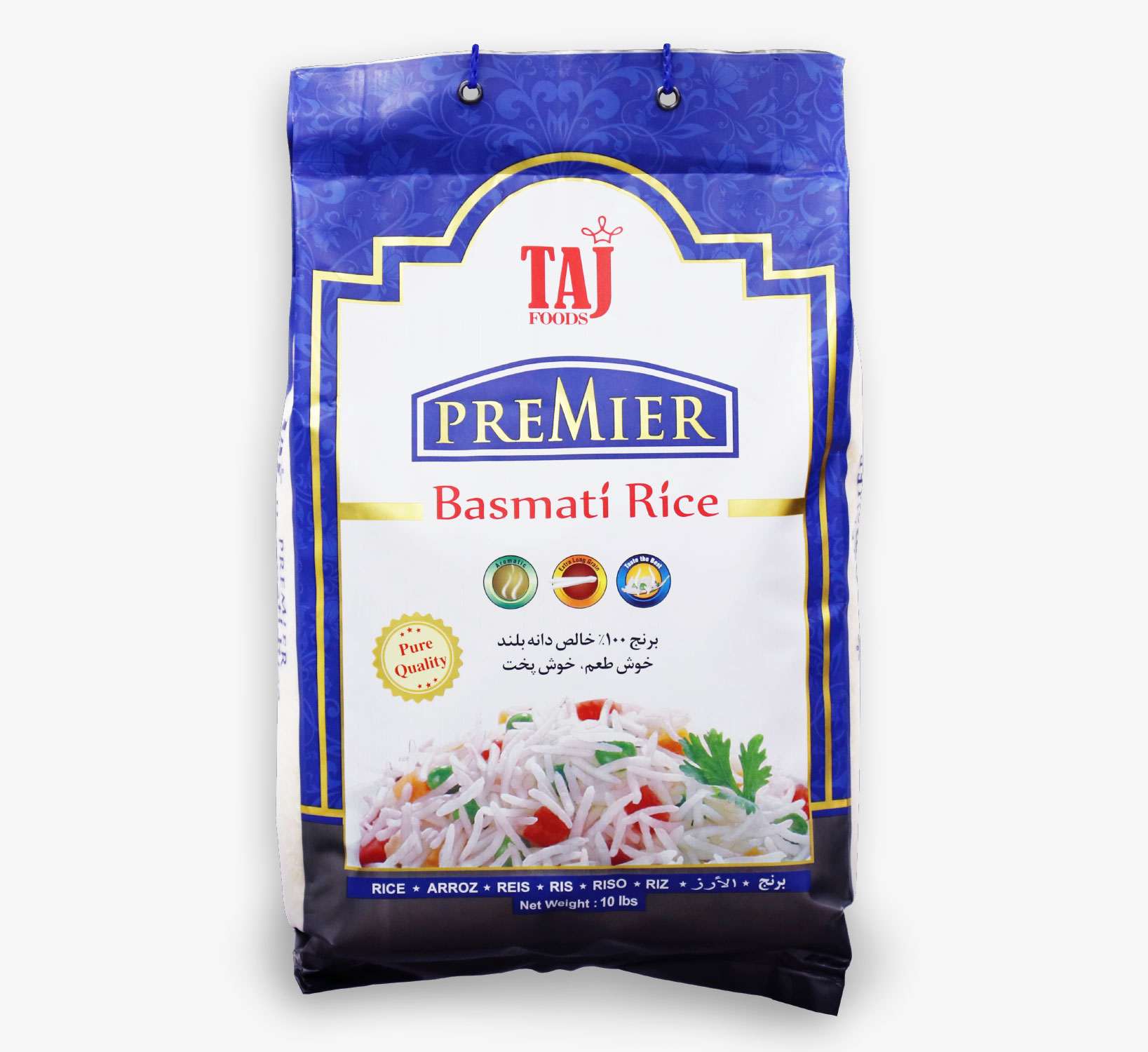 Premier Basmati Rice
4.5 kg
Come visit us and find your favourite Taj products!
Whether you have only recently moved to Canada or have been living here for generations, there is always something in store for you to try and love.